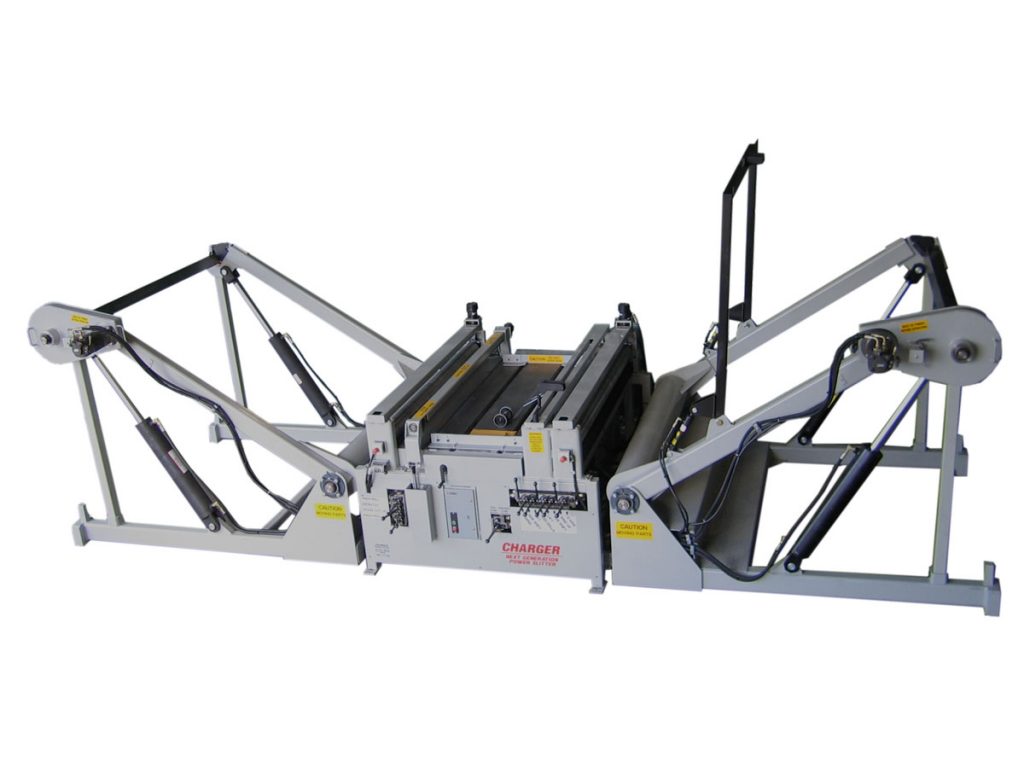 The Next Generation® Power Belt Slitter is free-standing, hydraulically operated and self contained. No overhead equipment is required for loading or unloading belting inventory. Infinitely variable speeds on all wind-up and feed roll motors. Hydraulic rewind assemblies at in-feed and out-feed ends are easily engaged or disengaged to facilitate winding, loading and unloading.Charger Engineering Belt Slitting machines are the workhorse of the industry. The most powerful machines available in the market today with 30 hp of pulling power, heavy duty frames and customized features and options to meet your shop's needs.
Every aspect of theses machines are designed to be easy to understand, ease of use to operate and simple to service with minimal down time. All components on the machines are carefully selected for trouble free and long lasting operation while standardized hardware sizing allows for local sourcing when required. Oversized hydraulic systems and accessories allow the machines to operate in the most demanding of application.
These purpose built machines are simply the best.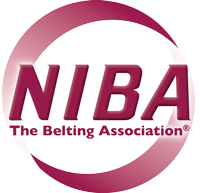 Charger Engineering is a proud member of NIBA-The Belting Association
Options include: Side Shifts (single or dual), Stand-alone Winder, Power Cross-Cut, Power Pinch Rolls, Linear Counter, Secondary Take-Up, High Speed Operation, and an Aeration Table (for sticky materials).
Easily print a Next Generation® Specifications or Quote Sheet / Features page for easy reading and printing. The Quote / Features page is helpful in designing your own custom Slitter. Just print off and fax or e-mail back for pricing.